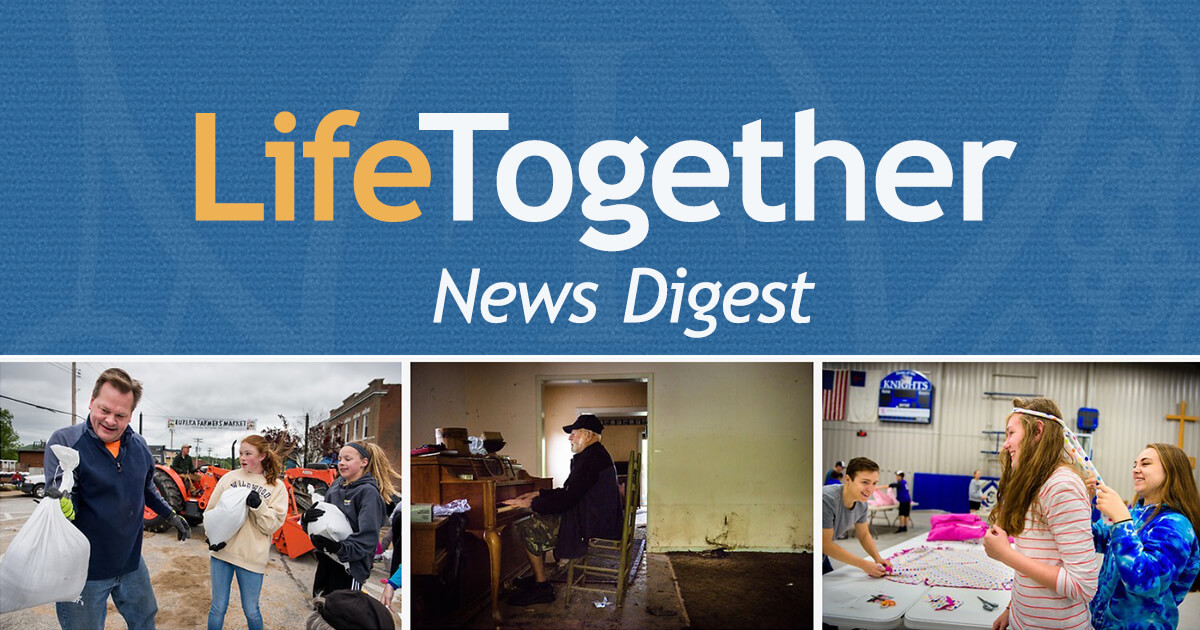 View on Vimeo.com   |   View on YouTube
In this Life Together Digest, the Rev. Dr. Matthew C. Harrison, president of The Lutheran Church—Missouri Synod, discusses the Finnish government's harassment of the Evangelical Lutheran Mission Diocese of Finland, a partner church of the LCMS, over its biblical teachings on sexuality and marriage.
He discusses the "calm spirit of confidence" of these Finnish Lutherans in light of the Christian hope found in Ascension and Pentecost.
"Jesus says, 'If they hate you, know that they hated Me first.' … He says, 'The Comforter is going to come, I will send Him.' … Jesus Christ is God's blessed gift for the forgiveness of the whole world, starting with you. Thanks be to God."
Read the current issue:
Life Together News Digest — May 2021
Life Together, a monthly email news digest from LCMS President Matthew C. Harrison, features highlights from Synod publications and multimedia outlets. There is something for pastors, church workers and laity.
Subscribe at lcms.org/lifetogetherdigest and begin receiving this free resource.
---
Download the Vimeo App for offline playback
How do I download a video for offline playback with the Vimeo App?
Life Together News Digest Video Archives: Vimeo Channel  | YouTube Playlist